Mission Statement 
"The goal of the Newton Cultural Council is to contribute to the cultural vitality of Newton by funding excellence in creative, cultural and humanistic projects of Newton cultural organizations, artists, and humanists that benefit and enrich our community."
Newton welcomes applications from both non-profit organizations and informal associations formed for a cultural purpose as well as from individual artists, primarily Newton-based. Funds may be applied to the development and exploration of an artist's work without any specific project involved, or for a special project. Newton always looks to make grants where there will be a community benefit. Projects might involve a performance, lecture, reading, or an exhibition at a public space open to all. A confirmed location for any project must be identified – including online – at the time of the grant submittal and budgets must balance. A capital improvement that enables an organization or individual to benefit the public will also be considered. ALL APPLICATIONS MUST BE SUBMITTED ONLINE. PAPER APPLICATIONS WILL NOT BE ACCEPTED. Submissions after the deadline will not be considered.
Newton Cultural Council strives to be an anti-racist, inclusive, diverse, equitable and accessible council. We seek to increase funding for programs in the arts, humanities, and sciences created by or featuring BIPOC applicants and audiences. Newton Cultural Council will create internal organizational systems, processes, structures and cultures that encourage any person to engage with us. In creating an anti-racist and equitable council, we actively seek a multitude of voices within our community.
The Newton Cultural Council is supported by the City of Newton, and the Mass Cultural Council, a state agency.
The NCC meets every fourth Monday of the month at 5:30 pm. Agendas are posted on the City's electronic bulletin board.
Members of the NCC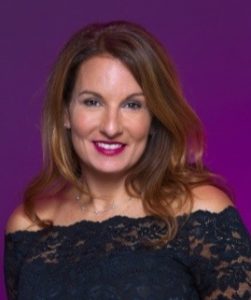 Emily O'Neil Co-Chair (she/her) is a long-time Newton resident and a nonprofit arts executive with more than a decade of strategic planning, program development, community building and grant-making experience in the arts and culture nonprofit sector. Emily feels fortunate to contribute to the artistic vitality of Newton through both her professional and personal affiliations. Professionally, Emily has served as Executive Director of the New Art Center in Newtonville since 2019. Emily was appointed to the NCC in 2018 and has served as Co-Chair of the Newton Cultural Council since 2021. Emily is also a board member of Newton Community Pride, which builds community in Newton through free arts and culture programming, beautification projects and volunteerism. In her free time, Emily enjoys spending time with family, especially her two black labs!
Christopher Pitts Co-Chair (he/him): Originally from Detroit, Chris called Manhattan, Paris and San Francisco his homes before moving to Newton in 2000 with his wife and two children. After college Chris became a full-time saxophonist, performing with notable artists such as Dizzy Gillespie, Thad Jones, Regina Carter, Aretha Franklin, Natalie Cole, Gladys Knight, and The Temptations. He added a second career as a video and multimedia producer working for GM, HP, McGraw-Hill, Merck, Cisco, GBH and non-profits, and co-founded a multimedia company that pioneered eLearning. Chris has produced concerts and events for four decades and is passionate about bringing quality artistic performances to the public. Chris currently produces the Linda Plaut Newton Festival of the Arts and the Newton Piano Summit.
Glenda Fishman (Treasurer): ​Glenda Fishman had a 40+ year career in financial management of not-for-profit, retail​ and professional service organizations with a focus in design, performing and​ visual arts. She ended her full-time paid career after 11+ years managing finance for​ the Huntington Theatre Company. In addition to serving as Treasurer of the Newton​ Cultural Council, Glenda is the Treasurer of the Board of the Lyric Stage Company of​ Boston and serves on the Codman Academy Charter School Foundation Board.​ Glenda is a CPA and has a BA from Wellesley College, an MA in Economics from​ Brown U and an MBA from Harvard Business School. Glenda continues to row crew on​ the Charles, to regularly attend theatre, concerts and museums, to experience lifelong​ learning courses and to play guitar and ukulele.​​
Ann Marie Stein (Secretary) has over thirty years of experience in arts, education, media and small business administration and is also a photographer. She is currently VP of Most Stuff for a film company, Winikur Productions. Past positions include Dean of Professional and Continuing Education at the Massachusetts College of Art and Design, Executive Director of the Boston Film/Video Foundation, Program Director for the Massachusetts Cultural Council, Development Director for Northern Light Productions and Director of the Center for Media Art at the American Center in Paris.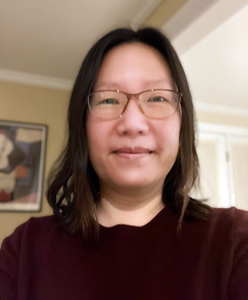 Clara Chan:  Clara Chan is a chamber music pianist as well as a math lecturer at Wellesley College. She has performed at regional venues such as St. Paul's Episcopal Church in Brookline, Wilson Chapel and Temple Shalom in Newton, Longyear Museum in Chestnut Hill, Harvard and MIT, and Hebrew Senior Life in Brookline and Canton. She recruited performers for the classical music concert series for Newton Community Education's Lifetime Learning Program for eight years and recently launched a new concert series Music Mondays hosted by the Scandinavian Center in Newton. She has enjoyed bringing together musicians and audiences in Newton for years and is excited to play a role in supporting the larger cultural scene in Newton.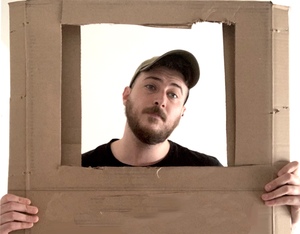 Sam Belisle is an interdisciplinary artist living and working in Boston, Massachusetts. The Ohio native traveled east to attend graduate school at The School of the Museum of Fine Arts at Tufts University (SMFA). Since completing his master's degree in 2018, Belisle has been participating in Boston's gallery circuit, as well as engaging the community through grassroots art events. He has shown work at Adelson Gallery, Beacon Gallery, founded the Central artist residency and worked as a manager on the Webster Court Project. Belisle also received the "Emerging Artist" award in 2018 by the Faye Chandler Foundation at Boston City Hall. In 2020, Belisle and fellow artist Cal Rice opened Nearby Gallery in Newton Centre, MA. Nearby Gallery is a contemporary art gallery and community art space that focuses its efforts on creating opportunities for emerging artists and providing Newton and surrounding communities an accessible space to engage with fine art.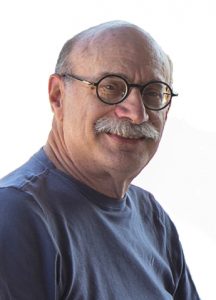 Robert Linsky:  As an expert in information design and document processes, he has been creating solutions for a wide range of nationally and internationally recognized financial, insurance, healthcare and telecommunications companies for over 35 years. He has taught design and served as the chair of the design department at the New England School of Art & Design.  He served on the Board of Trustees of the Massachusetts College of Art and Design for twelve years including two terms as its Chair. As the executive director of ISGD (International Society of Graphic Designers, Ltd.), Robert led designers on Design Dialogues to Russia, China and Eastern Europe.
He is a life fellow of the Communications Research Institute and is on the editorial board of the Information Design Journal. Robert is a member of the International Institute for Information Design (IIID), the Information Design Association (IDA) and the Plain Language Association International (PLAIN), where he served on the board.
In addition to being a member of the Newton Cultural Council, Robert is also a member of the Urban Design Commission. He and his wife, Leonore, have been Newton residents for over 46 years.
Susan Friedman:  In her day job, Susan is a strategy consultant with more decades of experience than she cares to admit, working with non-profits most notably in healthcare, education and training. Her BA in economics from Brown and MBA from Harvard were helpful but less useful than the experience provided by her clients over the years. Having begun ballet at the age of eight, Susan continues to take classes as an adult, and is a proponent of all forms of dance and movement. She has had the opportunity to serve several arts, educational and cultural organizations including the Boston Philharmonic (past trustee), Lesley University (past trustee), New England Aquarium (past Ambassador), Celebrity Series (current Advisor), and Boston Ballet (former Board Chair and current Chair of Emeriti Trustees).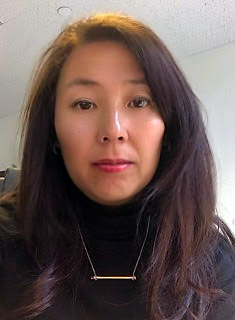 Livia Q. Aber has over 25 years of experience as an employee benefits attorney. She has authored numerous articles, co-authored a book, and served as contributing editor to a law periodical. After a fulfilling career in the law, Livia is turning her attention to purpose-driven work, particularly with organizations dedicated to improving the lives of community members through education and art. Livia is currently on the Board of the New Art Center, a non-profit community art education space in Newton. Livia enjoys spending time with her husband and three children, and can often be found taking part in the numerous cultural offerings in Newton and the greater Boston area.
Cheryl Weber Cheryl built her career as a performer and dedicated arts administrator after receiving an MA in
Arts Administration from Lesley University. She is a founding member of Libana, a world music ensemble of six women, which has toured both nationally and internationally and released 10 albums over its 40 year history. She also performs with Commonwealth Choral (formerly Newton Choral Society.) Cheryl served as Director of Alumni Relations at both New England Conservatory and The Boston Conservatory, and most recently, she was Director of Development for Global Arts Live (formerly World Music/CRASH Arts.) In addition, she was executive director of a community arts and music school in Reading, and consults to performing arts organizations. Currently, Cheryl is a Board member and Co-Chair of the Evaluation Committee for Womenade Boston, a giving circle that supports programming for women and teen girls. She also volunteers at Community Servings in Jamaica Plain and at the Cambridge Women's Center. A resident of Newton, her two sons attended Newton schools and are now
working artists.
Paula Gannon: Director of Newton Cultural Development is our city staff (non-voting) council member.  Paula holds a Bachelor of Music degree in Classical Guitar performance from The Hartt School of Music.
She has taught students of all ages and performed professionally during her career. Working over a decade in finance and banking, Paula served as a financial consultant and SVP of a local banking company managing sales and service for 150 branches in Massachusetts. She organizes and administers programs and events for our city, and advocates for equal access to the arts. She is a choir member at Our Lady's Parish in Newton and the organizer of a community ukulele ensemble.
We are always looking for new people to strengthen our board. If you would like to be considered for the board of the NCC, please click on this link: Joining the NCC Board